Mashed Roasted Parsnips and Cauliflower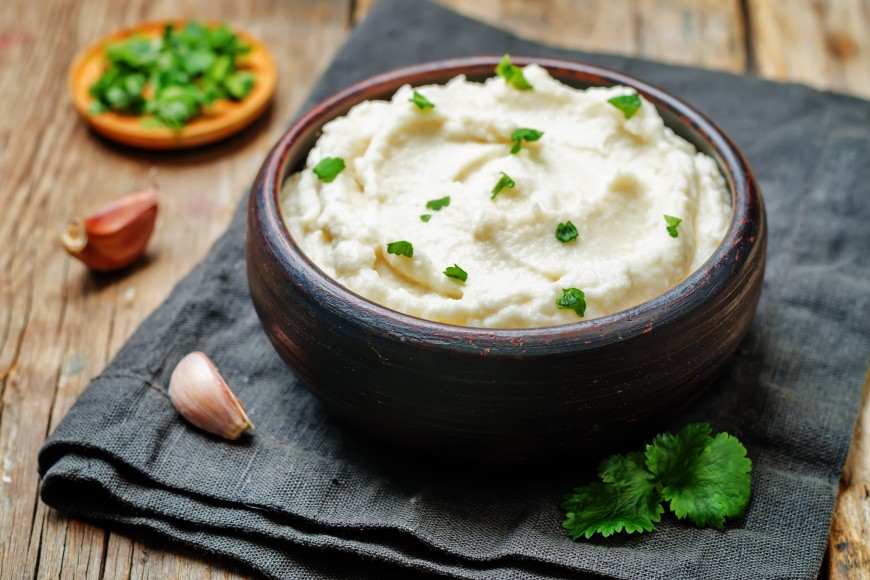 Print Friendly
Anthony Spine, Culinary Dean of Cook Academy at The Essex
Ingredients
1 head of cauliflower, broken into florets
2-3 medium parsnips, peeled and medium diced
5 sprigs fresh thyme
Olive oil
Salt and pepper, to taste
Chicken stock
Cream
Butter
Preparation
Toss cauliflower and parsnips separately in olive oil and season with salt and pepper.
Roast in a 450 degrees F oven until browned.
Transfer to pot and add stock and cream.
Simmer until extremely soft, strain excess liquid but do not discard.
Add butter and mash until desired consistency.
Add fresh thyme and season to taste.