MBD Maple Stout Mustard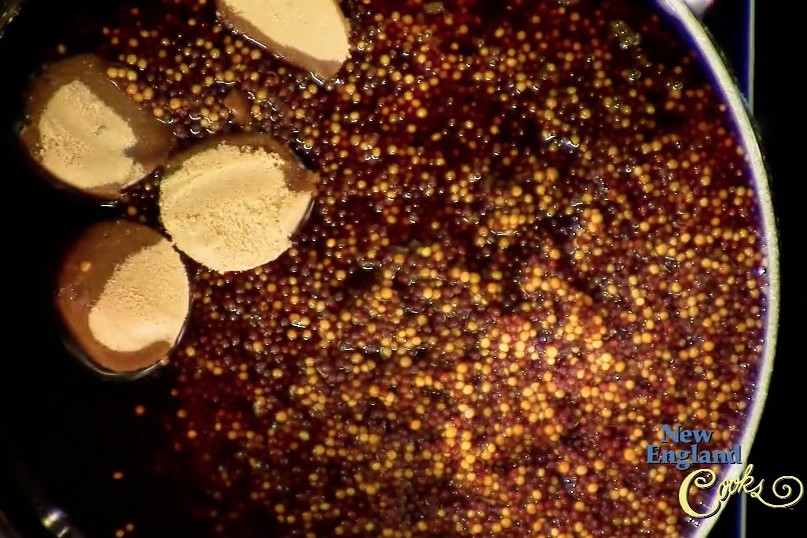 Print Friendly
Chef Stefano Coppola from Morse Block Deli Barre, Vermont
Ingredients
1 cup brown mustard seeds 1/ 2 cup yellow mustard seeds 8 oz malt vinegar
12 oz stout
3 Tbl maple
1/4 cup brown
sugar 3 tsp salt
1 tsp allspice
2 T molasses
1 Tbl ground yellow mustard
Procedure
1. Add seeds with vinegar and beer, cover and refrigerate for AT LEAST 24 hrs.
2. Combine beer & seed mixture, maple, sugar, salt, allspice, and molasses. Bring to a boil and whisk for 45 seconds.
3. Cool.
4. Add ground mustard. Puree with stick blender to
desired texture.