Mexican Frittata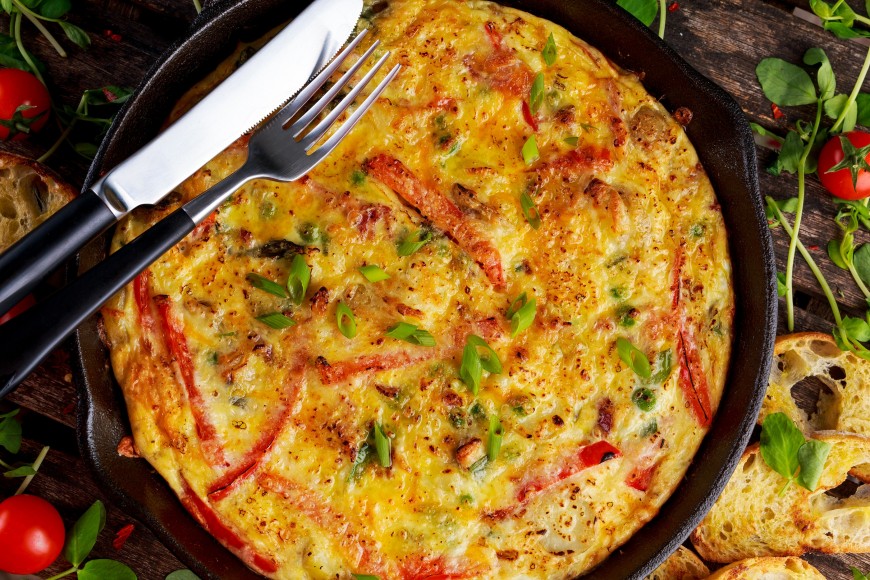 Print Friendly
Ingredients
1 tablespoon butter
2 eggs
2 tablespoons water
Red and green peppers
Diced tomato
Fresh asparagus
Preparation
Put butter in hot pan. Toss butter in pan to coat.
Drop in eggs, let sit and cook in pan.
Sprinkle in red and green peppers and diced tomato. You can also throw in ham, salmon, or any other vegetables.
Put under broiler for about 3 minutes, until golden brown.
Plate and dress with slices of orange. Add salsa, to taste, if you like.
Tip: Use inexpensive non-stick pan.