Mock Eel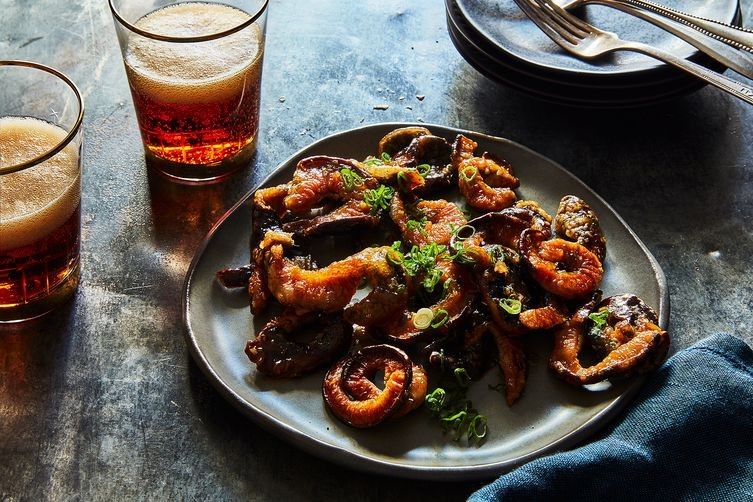 Print Friendly

Chef Steve Bogart, A Single Pebble Restaurant, Burlington, Vermont
Ingredients
6oz. dried shitake mushrooms
Corn starch
1 tablespoon fresh ginger, minced
1 tablespoon scallions, cut into rounds
1.5 tablespoons vegetable oil
Dash of vegetable stock (or chicken stock)
3 tablespoon quality soy sauce (I use Lee Kum Kee)
1.5 tablespoons sugar
Preparation
Soak and drain mushrooms.
Cut into spirals [long strips]
Dust with the cornstarch, shaking off excess.
Deep fry until crisp.
In a wok or fry pan, stir fry the ginger/scallion mixture until aromatic. Add stock, soy sauce, and sugar and reduce until mixture coats a spoon.
Add mushrooms and toss until evenly coated.
To plate, garnish with tomato slices.