Moroccan Chicken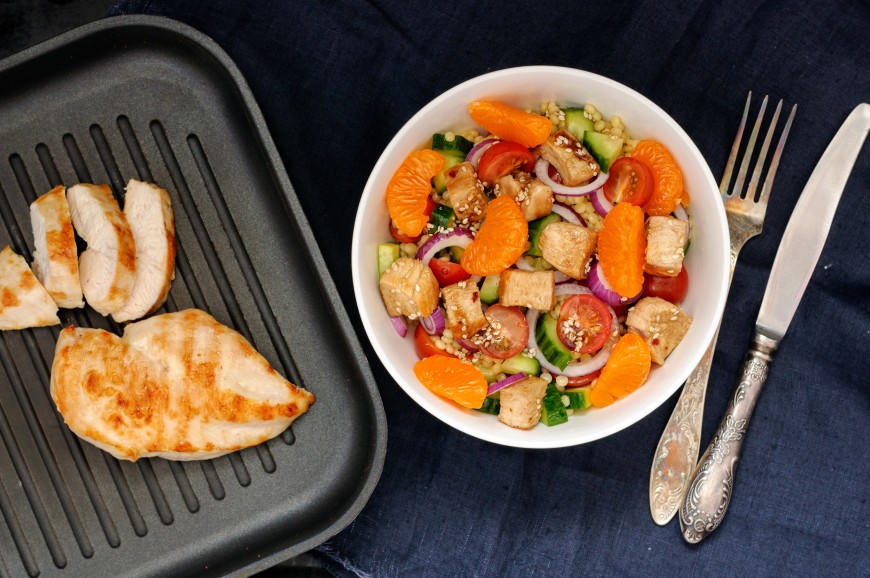 Print Friendly
Ingredients
4 boneless, skinless chicken breast halves
1 cup plain yogurt
3 cloves garlic, minced
2 tablespoons oil
1 1/2 tablespoons ground cumin
1 teaspoon ginger
1/2 teaspoon paprika
1/4 teaspoon cinnamon
1/2 teaspoon turmeric
Dash of salt and pepper
1 tablespoon lemon zest
Preparation
Preheat the oven to 350 degrees F.
Mash garlic and mix with oil, cumin, ginger, paprika, cinnamon, and turmeric.
Blend in the salt, pepper, and yogurt.
Put chicken in a baking dish, and rub spice mixture all over both sides.
Cover and let marinate in the refrigerator for several hours.
Cook chicken for 45 minutes, or until done.