Napoleon Puff Pastry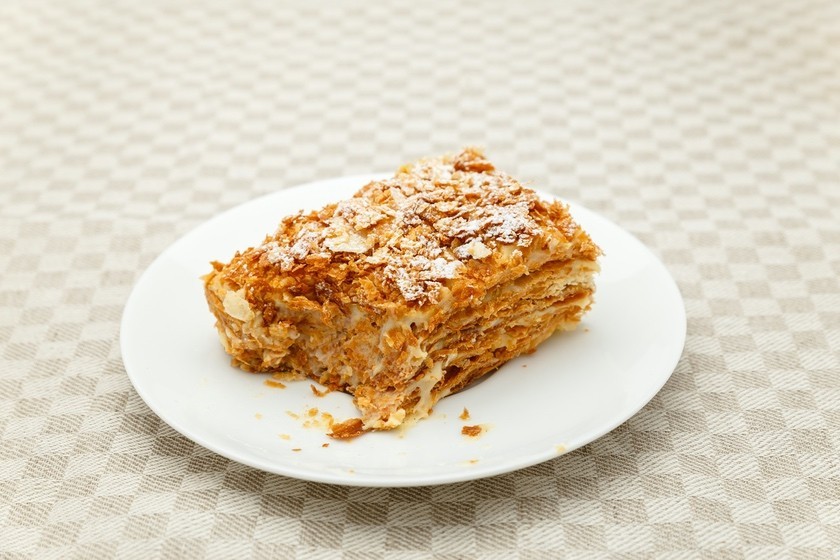 Print Friendly
Ingredients
2 puff pastry sheets
1 cup strawberries, sliced
1/4 cup blueberries
1/4 cup raspberries
1/4 cup sliced almonds
1/2 cup confectioner's sugar
1 1/2 cups whipping cream
1/4 teaspoon vanilla
2 tablespoons sugar
Preparation
Preheat oven to 400 degrees F.
Unfold pastry on lightly floured surface. Cut into 3 strips along fold marks. Cut each strip into 4 rectangles. Place 2" apart on baking sheet.
Bake 15 minutes, or until golden brown. Remove from baking sheet and cool.
Combine whipping cream, sugar, and vanilla. Beat until stiff peaks form.
Split pastries into 2 layers, making 24 layers in all. Set aside 8 top layers.
Spread 8 bottom layers with 2 tablespoons whipped cream, and top with one layer of assorted fruit and sliced almonds.
Add another layer of pastry, whipped cream, and assorted fruit. Top with pastry.
Sprinkle with confectioner's sugar.
Serve immediately, or cover and refrigerate up to 4 hours.
Makes 8 napoleons.