Outer Limits Brewing, Big Boots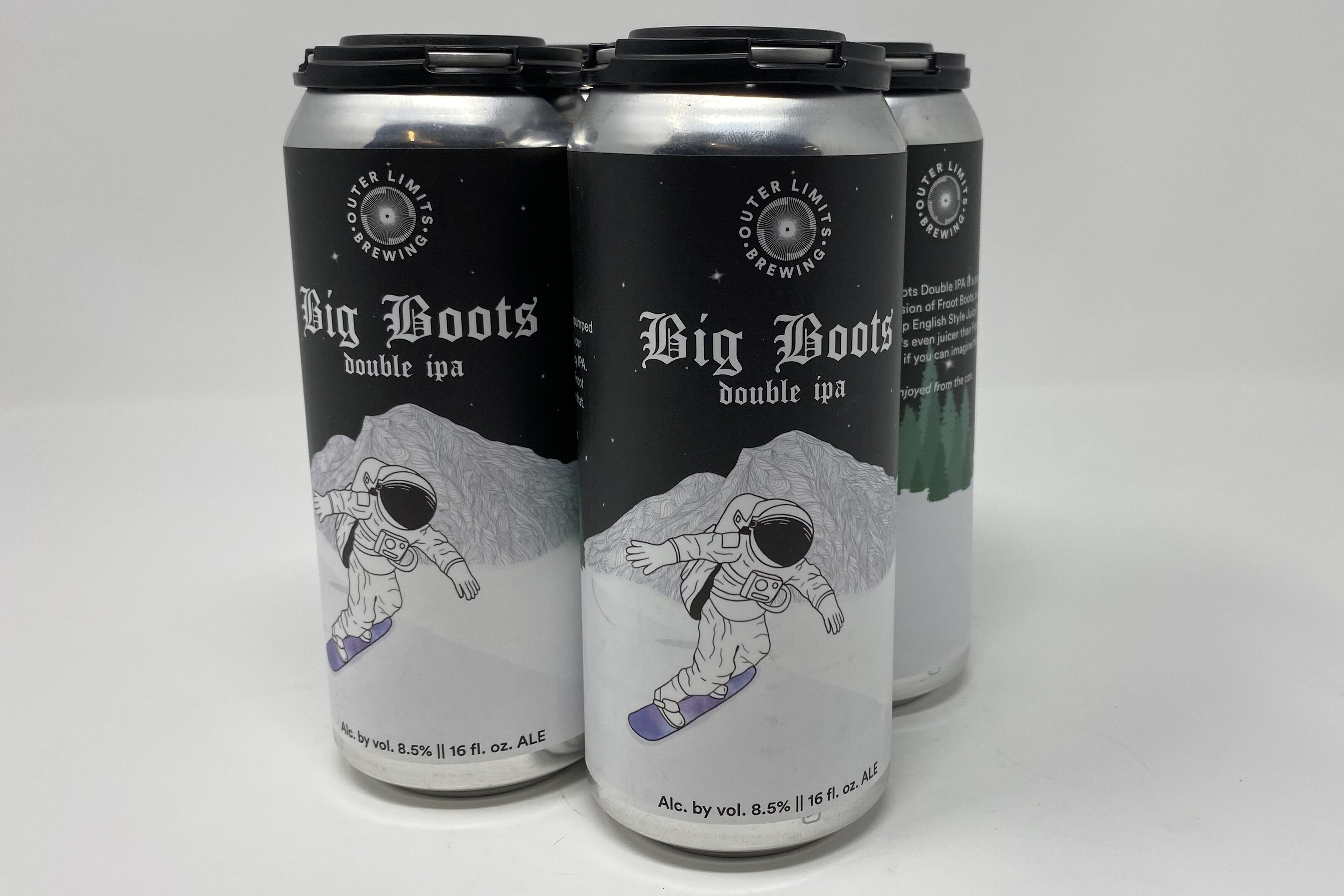 English style double IPA - abv: 8.5% - calling all hop heads! we made a few tweaks to our froot boots recipe and increased
our dry hopping rate. Lots. of. Hops.
With backgrounds in farming, restaurants and brewing it is no coincidence husband and wife duo, Wesley and Taylor Tice,
decided to open a brewery and taproom of their own. Upon seeing the historic, two-story brick building they knew the space
would be perfect for a brewery. Combine that with a long history and love of the area, it was a no brainer.