Pan-Seared Maple Scallops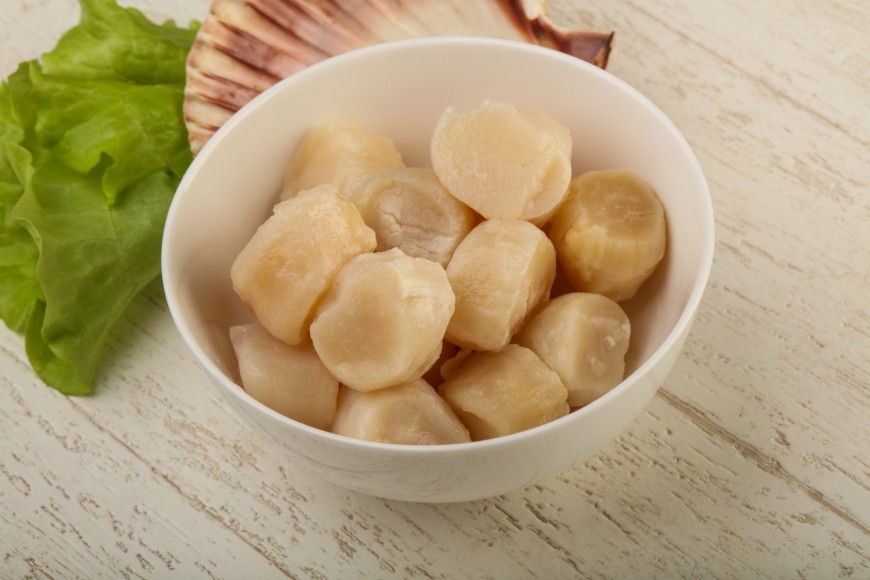 Print Friendly
Ingredients
1 tablespoon butter
2 tablespoon soy sauce (low-salt is okay, Tamari is better)
1/4 teaspoon ginger (fresh ground or dry)
2 tablespoons maple syrup
2 tablespoons water, to thin sauce
Lemon slices
Preparation
Mix together soy and ginger.
Heat butter in non-stick skillet until smoking brown. Add scallops, one at a time. Turn after 30 seconds, or when well browned.
Add maple syrup and bring to a boil. Add soy and ginger mixture to deglaze the pan.
Plate up and garnish with lemon slices.