Pancetta-Wrapped Venison Loin with Cider Demi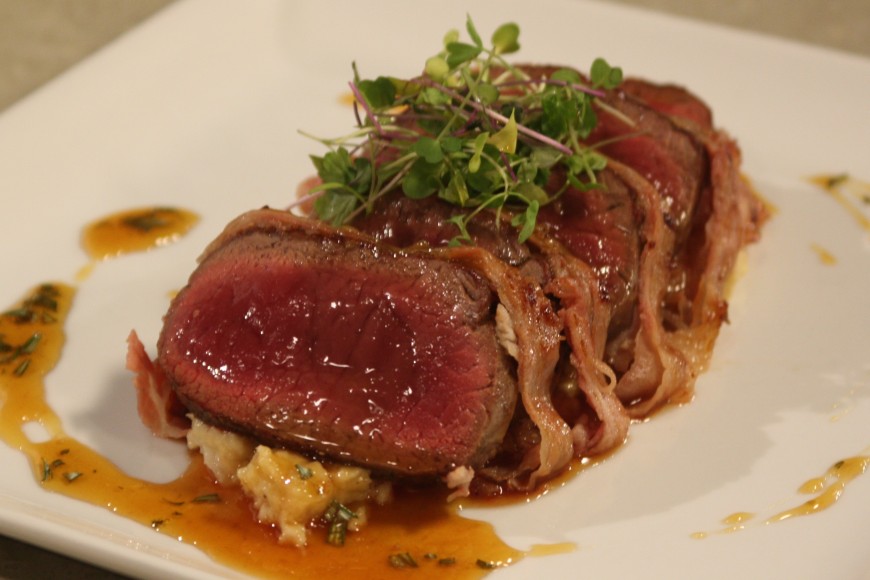 Print Friendly
Anthony Spine, Culinary Dean of Cook Academy at The Essex
Ingredients
2 lbs. venison loin, cleaned and trimmed
6 oz. thinly sliced pancetta
1 gallon fresh cider
Veal stock, reduced to demi-glaze consistency
Salt and pepper, to taste
Preparation
Aggressively sear the venison in a pan over high heat to brown the outside and prevent it from cooking through.
Remove from pan and wrap in pancetta.
Return to pan to crisp pancetta on the outside. Let rest about 2 minutes and slice to order.
To Make Cider Demi
Reduce one gallon of cider until almost syrup consistency and add by taste to the demi.