Pasta Primavera Alfredo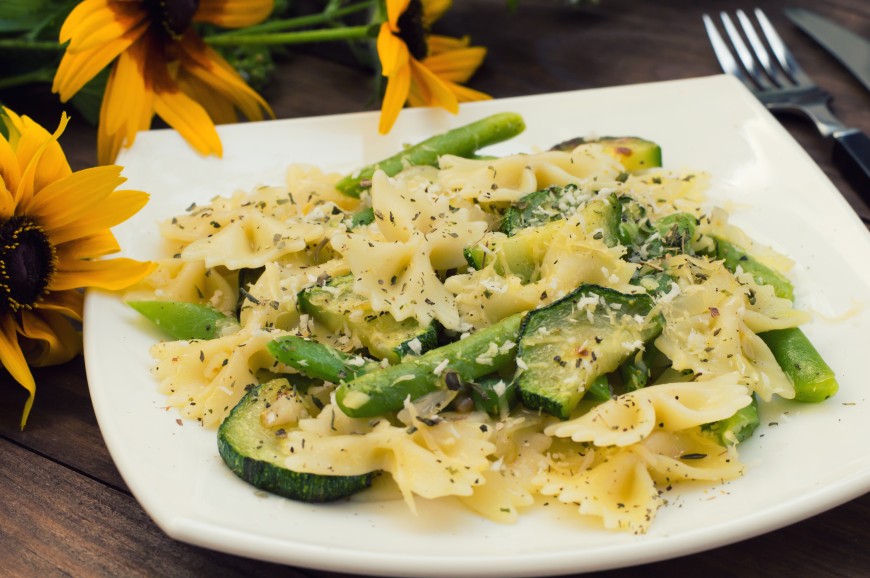 Print Friendly
Ingredients
1 bunch broccoli, cut into florets
1 red pepper, julienne
1 orange pepper, julienne
1 zucchini, sliced
1 summer squash, sliced
1/2 Vidalia onion, julienne
3 tablespoons minced garlic
1 large tomato, diced
1 quart heavy cream
8 oz. Asiago cheese
1 pound of pasta (your choice)
Salt and pepper, to taste
2 tablespoons olive oil
2 tablespoons parsley
Preparation
Cut all the vegetables.
In a sauce pan over low heat, sauté 2 tablespoons garlic in 1 tablespoon oil, and add the heavy cream. Cook until reduced by half.
Add the Asiago cheese.
Cook pasta according to package directions.
Sauté vegetables and 1 tablespoon garlic in 1 tablespoon oil.
Add vegetables and sauce to pasta.
Toss pasta, vegetables, and sauce together.
Season with salt and pepper, to taste.
Top with parsley.