Pear Almond Tart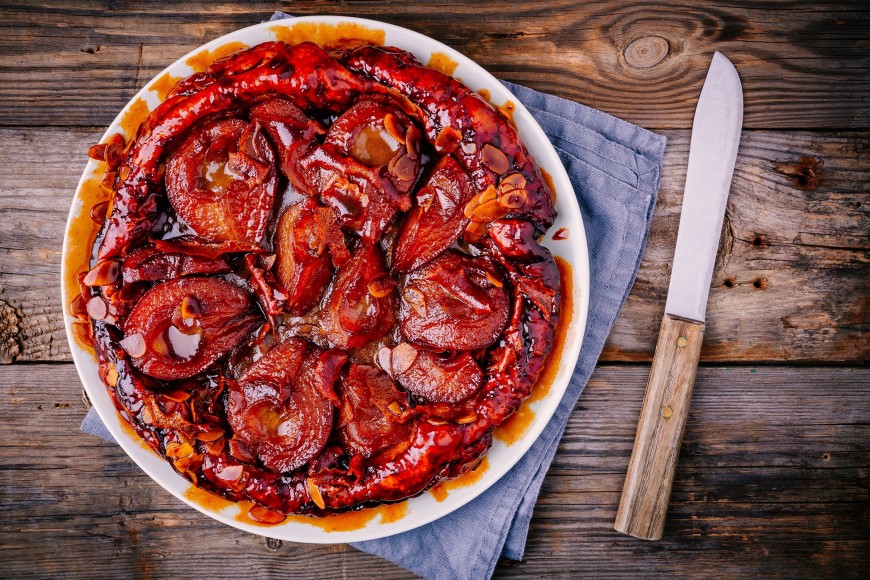 Print Friendly
Chef David Nielson, The Black Door Bar & Bistro, Montpelier, Vermont
Frangipane Ingredients
4 oz. sliced almonds
1 stick butter
3/4 cup sugar
1 egg
Frangipane Preparation
Cream butter and sugar for about 5 minutes.
Add the egg and mix for another minute.
Add almonds and mix well.
Tart Dough Ingredients
4.5 oz. flour
1.5 oz. sugar
1 stick butter
2 teaspoon vanilla extract
1 tablespoon water
Pinch of salt
Tart Dough Preparation
Mix the dry ingredients, add the butter in little chunks until well incorporated, add water and vanilla, and mix for another minute. Cover and chill in refrigerator for at least a half hour.
On a floured work surface, roll out the dough tart to fit into a 9-inch tart pan.
Place in a 9-inch tart pan with removable bottom (preferred) or an 11-inch pie plate. Line with aluminum foil and weigh it down with dried beans or lentils.
Bake for 30 minutes at 350 degrees F. Let cool.
Assembly
Spread frangipane evenly into tart shell.
Place one pear sliced in a circle and bake at 350 degrees F for 45 minutes, or until filling is golden brown and mostly firm.
Serve with ice cream.