Peking Duck Quesadilla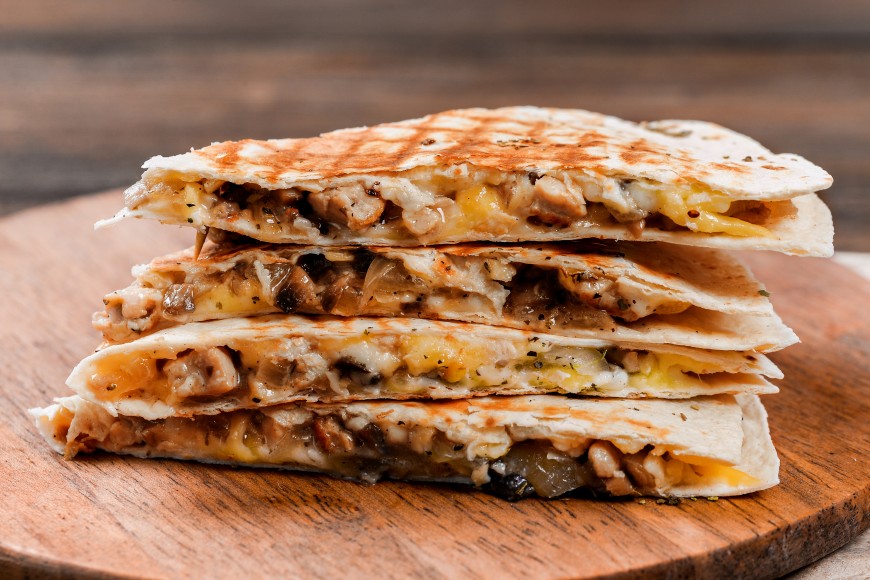 Print Friendly
Chef Teresa Tan, Mangowood Restaurant at the Lincoln Inn, Woodstock, Vermont
Ingredients
1 tablespoon honey
1 duck breast
Flour tortillas
Pepper Jack cheese, grated
1 mango, diced
Hoisin sauce
Cilantro, chopped
Butter, for frying
Preparation
Coat duck with honey. Air dry for at least 2 hours.
Score duck skin and fry until skin is crispy. Flip over and fry other side until duck is half cooked. Remove from pan and let cool completely.
Dice duck.
Spread a light coat of Hoisin sauce on tortilla. Put some cheese, duck, then mango on half of the tortilla. Sprinkle some cilantro and more cheese on top of the mango/duck mixture.
Fold tortilla and fry tortilla with a little butter on both sides.
Put in pre-heated 350 degree F oven for 10 minutes.