Puff Pastry Hearts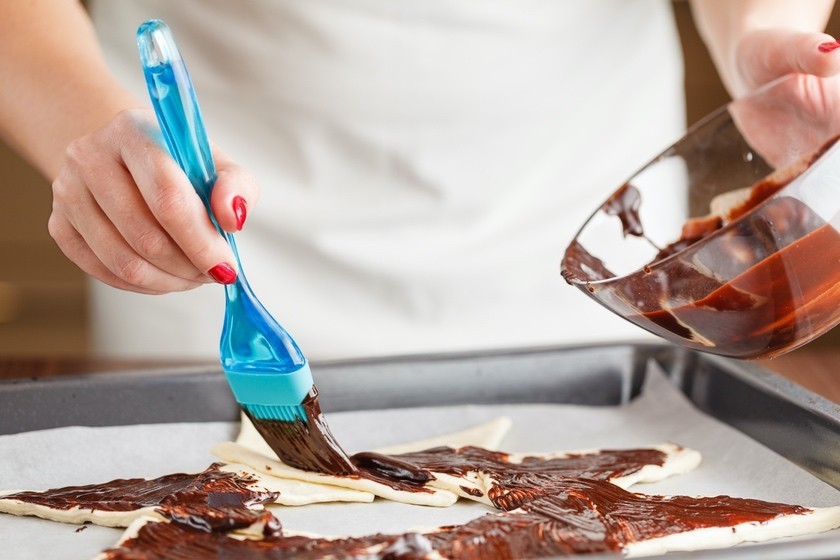 Print Friendly
Chef Michelle Lunde, Delicate Decadence, Barre, Vermont
Ingredients
2 sheets puff pastry, thawed, but still cold
Heart-shaped cookie cutter
2 heavy same-shaped cookie sheets
Parchment paper
Granulated sugar
Preparation
Cut three hearts for each napoleon.
Place 2 hearts for each portion on parchment-lined pan, cover with a second piece of parchment paper, and the second heavy cookie sheet.
Bake at 425 degrees F until golden brown.
When cool, remove the flat puff hearts and place the remaining puff hearts onto the sheet and sprinkle liberally with sugar.
Bake at same temperature without second parchment and pan. Allow to rise and caramelize.
Remove and cool.