Pumpkin Apple Crisp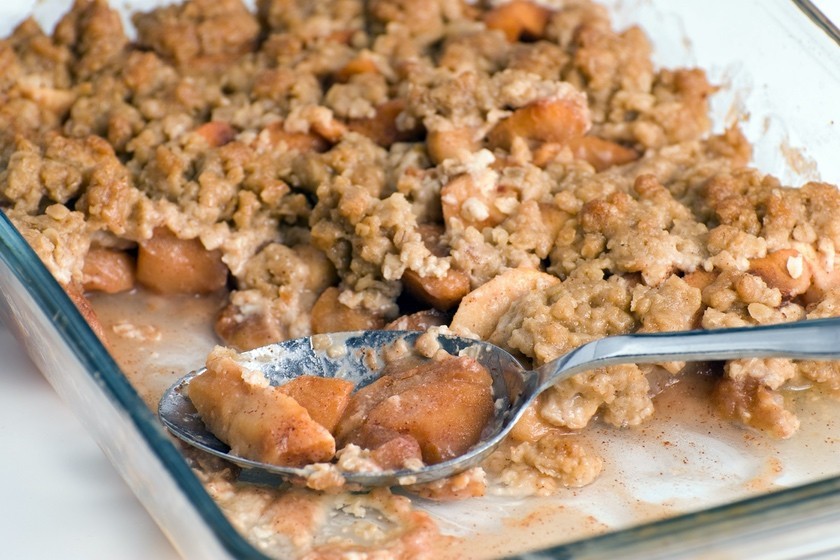 Print Friendly
Echo Farm Puddings, Hinsdale, New Hampshire
Ingredients
4 medium apples, peeled and thinly sliced
2 six-oz. containers Echo Farm Spiced Pumpkin Pudding
3/4 cup firmly packed brown sugar
1/2 cup flour
1/2 cup dry rolled oats
3/4 teaspoon cinnamon
3/4 teaspoon nutmeg
2 tablespoons butter
Preparation
Preheat oven to 375 degrees F.
Lightly butter an 8-inch square baking pan.
Mix apples and Echo Farm Spiced Pumpkin Pudding together in pan.
Combine remaining ingredients and sprinkle over apples.
Bake for 30 minutes, or until apples are soft and toping is lightly browned. Let cool.
Cut into 1-inch squares.
Makes 16 1-inch squares.