Quick Maple Apple Cake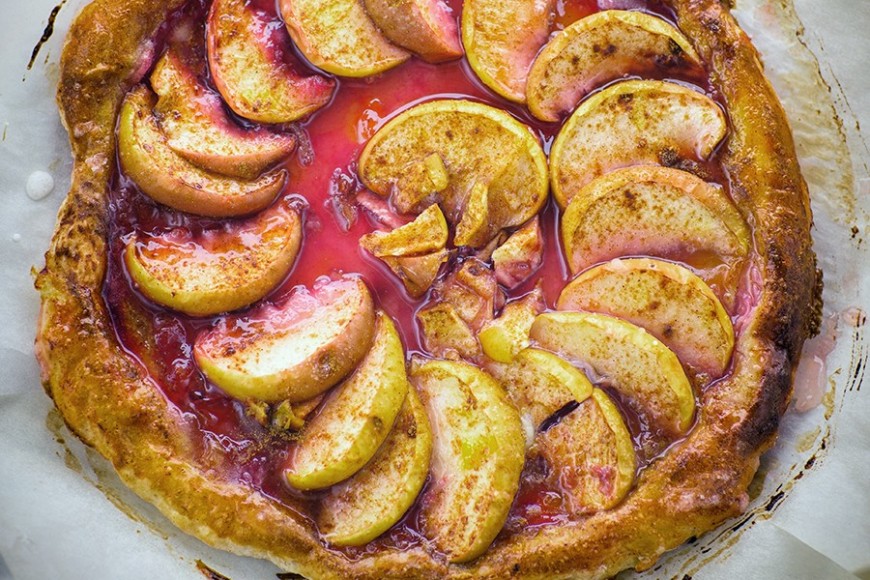 Print Friendly
Ingredients
3/4 cup pancake mix
1/2 cup milk
3 eggs
2 large apples, peeled, cored, and sliced thin
1/4 cup butter
1/2 cup chopped pecans or walnuts
1/2 teaspoon nutmeg
1 tablespoon sugar
1/2 cup maple syrup
1/2 cup shredded sharp cheddar cheese
Preparation
Preheat oven to 450 degrees F.
Coat a 9x13-inch cake pan with non-stick spray.
Place butter and thinly sliced apples into sauce pan. Sauté apples and butter over low heat on top of stove, until apples are tender.
While apples are cooking, combine pancake mix, milk, eggs, sugar, nutmeg, and cheese in a bowl. Batter will be lumpy.
When apples are tender, pour into cake pan and sprinkle with nuts. Pour maple syrup over the apples and nuts.
Pour pancake batter over all, and cover loosely with foil so cake has room to rise.
Bake in 450 degree F oven for 10-to-15 minutes, or until a knife inserted in center comes out clean.
Serve warm with a little extra maple syrup and/or whipped cream.