Reuben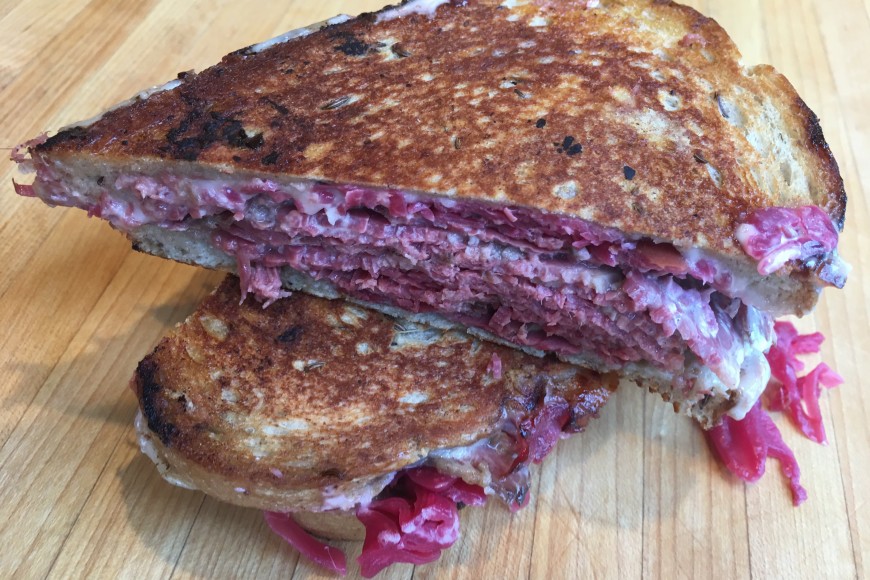 Print Friendly
Chef Stefano Coppola, Morse Block Deli
Ingredients
2 slices soft rye bread (we use VT Bread Co.)
1/4 pound sliced corned beef
1/4 cup sauerkraut
2 tablespoons Russian dressing
2 slices Swiss Cheese (we use McKenzie)
2 tablespoons butter
Directions
Assemble sandwich and press in panini press or toast in butter on medium-low heat until browned and warm throughout, about 3 minutes per side.
RUSSIAN DRESSING
Ingredients
1/2 cup homemade mayo
1/4 cup finely chopped pickles
3 tablespoons ketchup
1 tablespoon lemon juice
1 tablespoon prepared horseradish
1 shallot, minced
1 teaspoon Worcestershire sauce
Kosher salt, to taste
Directions
Whisk everything together.
Taste and season with salt.
Refrigerate up to 3 weeks.