REVERSE-SEARED STANDING RIB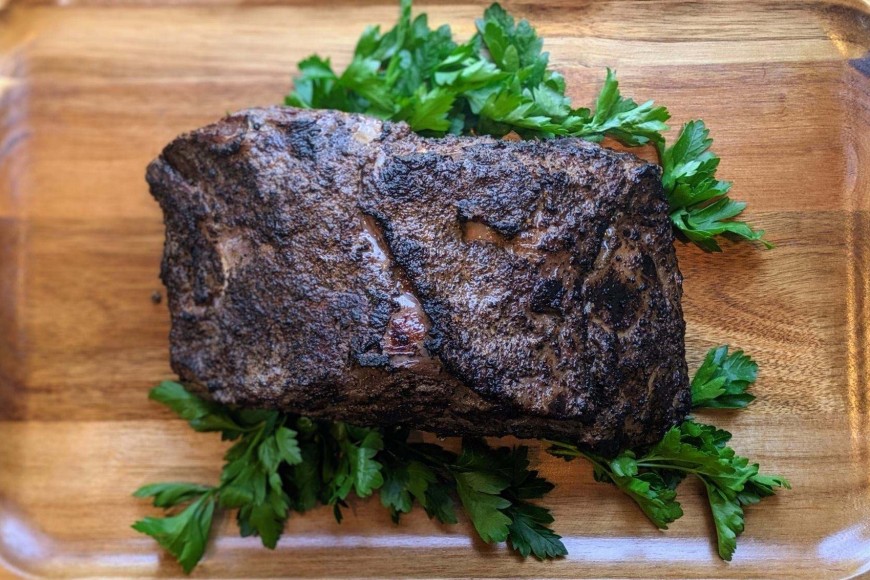 Print Friendly
Chef Stefano Coppola from Morse Block Deli Barre, Vermont
Ingredients
8# Standing Rib Roast, bone-in 1⁄2 c MBD Stout Mustard
1 c kosher or sea salt
1⁄2 c coarse ground black pepper
Procedure
1. Trim & Tie the Roast. (optional, you can have the butcher do this)
2. Rub liberally with salt & pepper, the night before and refrigerate.
3. Take roast out of fridge at least one hour prior to
cooking
4. Rub with MBD Stout Mustard and Roast in a 250°F oven until an internal temperature of 125°F is reached, about 4-5 hours.
5. Remove from oven and let rest for at least 30 min. Preheat oven to 550°F, with convection if available.
6. 10 min before serving, brown roast in oven for 5-10 min. Monitor carefully!