Roasted Red Pepper Soup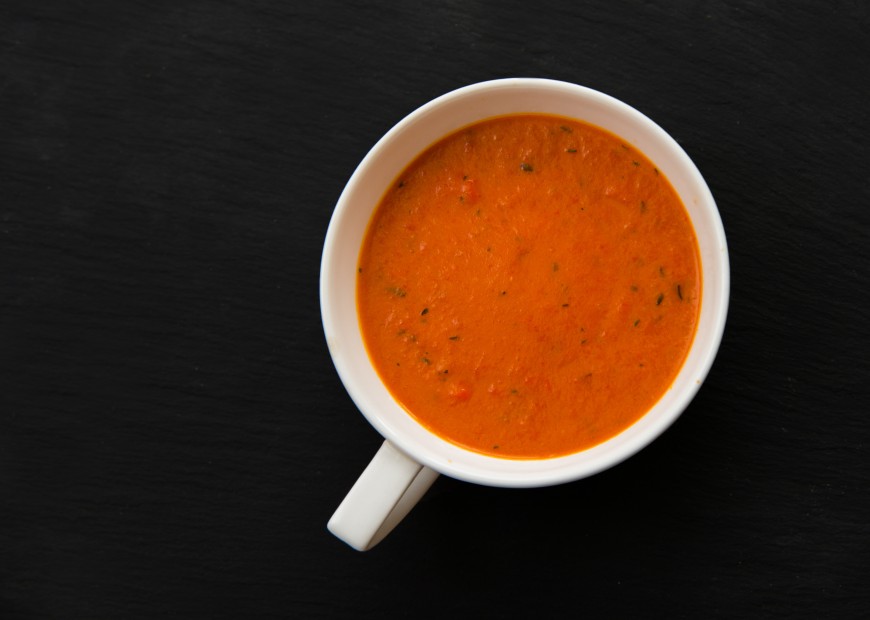 Print Friendly
Ingredients
3 pounds red peppers
2 cups plain yogurt
2 tablespoons fresh chopped chervil
2 tablespoons fresh chopped tarragon
2 tablespoons fresh chopped basil
Salt and pepper, to taste
3 tablespoons balsamic vinegar
Cooked shrimp and scallops

Preparation
Preheat broiler, placing broiler rack as close to heat as possible.
Line a sided cookie sheet with aluminum.
Place peppers on foil and broil them. Turn peppers with tongs every few minutes until they are charred all over. Make sure to be careful not break the skins.
Remove the charred peppers and place in large bowl to cool.
Once cooled, place colander over large bowl.
Peel the peppers, catching the peeled peppers in the colander and the juices in a bowl. Discard the seeds and blackened skins.
Puree peppers and their juices in a food processor fitted with a steel blade. Puree until smooth.
Add the yogurt, chopped herbs, salt, pepper, and vinegar. Process until blended.
Pour soup into a bowl and chill.

Serve cold.
Garnish with shrimp and scallops.