Roasted Root Vegetables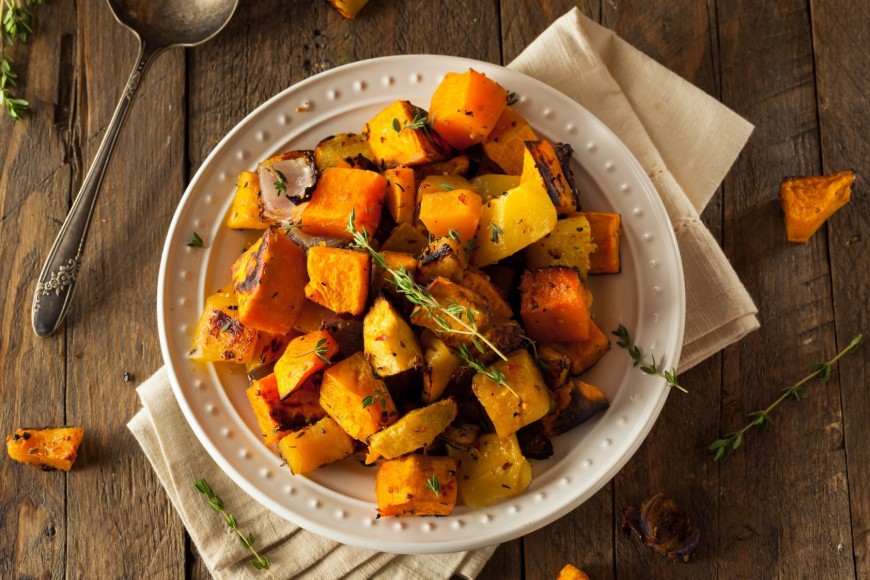 Print Friendly
Ingredients
1 butternut squash, melon balled
1 rutabaga, medium diced
1 celery root, medium diced
1 turnip, medium diced
1 red pepper, diamond shaped cuts
1 green pepper, diamond shaped cuts
2 carrots, sliced into 1/4 inch rings
2 parsnips, sliced into 1/4 inch rings
2 waxy potatoes, medium diced (Yukon Gold or Red Bliss)
2 shallots, cut in half
2 garlic cloves, whole
1/2 cup white wine
4 oz. butter, cubed
6 sprigs fresh thyme
Preparation
Toss all vegetables in butter, win,e and thyme (or 2 tablespoons dried thyme can be used).
Place in aluminum foil purse. Fold up ends of foil and pinch to seal.
Roast in 350 degree F oven for 45-50 minutes.
Eat from the foil purse or place onto a plate.