Sage-Rubbed Pork Tenderloin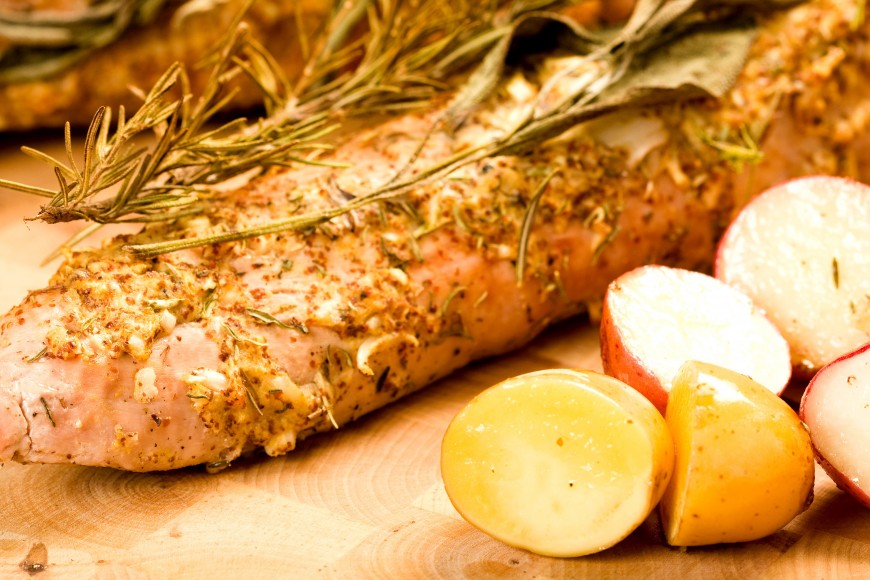 Print Friendly
Ed Schwarz, Fine Wine Cellars, Stowe, Vermont
Ingredients
1 pork tenderloin, about 1 1/2 pounds
1 tablespoon rubbed sage
2 tablespoons olive oil
1 tablespoon kosher salt
1 teaspoon pepper
Preparation
Heat oven to 450 degrees F.
Trim excess fat from pork tenderloin.
Cover tenderloin with the olive oil. Sprinkle sage, salt, and pepper over the entire exterior of the tenderloin and pat the spices on to the meat so that they stick.
Place meat on baking rack in baking pan. Cook for 25-30 minutes, until a meat thermometer inserted in center reads 150 degrees F for medium to medium well.
Allow meat to stand 5 minutes before slicing.