Salumi Varie (Antipasto Platter of Italian Cured Meats)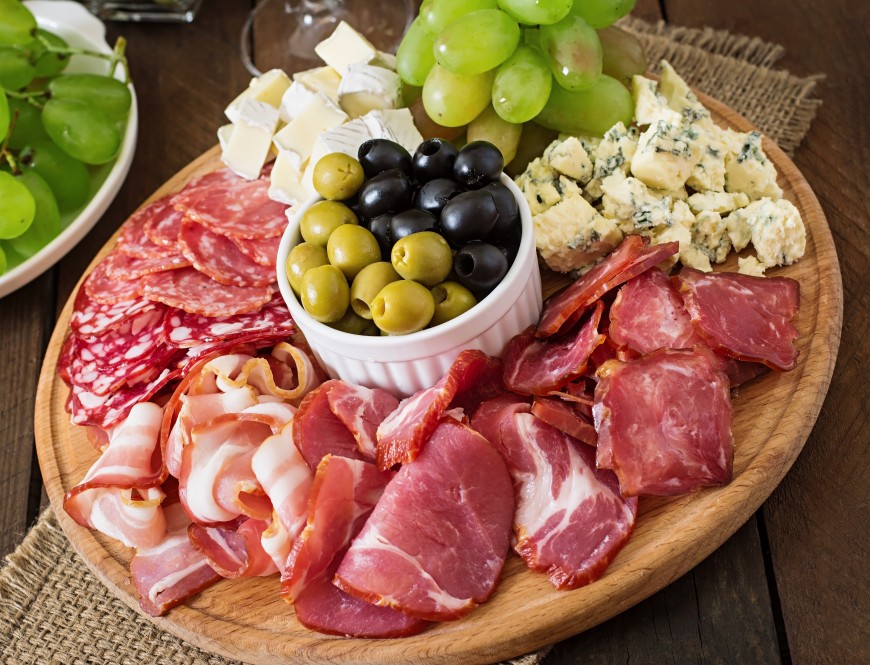 Print Friendly
Author Lisa Caponigri
Ingredients
2 thin loaves Italian bread
Extra virgin olive oil
1/4 pound thinly sliced Genoa salami
1/4 pound thinly sliced Prosciutto di Parma
1/4 pound thinly sliced Sopresatta
1 pound fresh mozzarella, thinly sliced
8 oz. gorgonzola
8 oz. provolone, cut into chunks
1 pound marinated mixed green and black Sicilian olives
8 oz. marinated artichoke hearts
Preparation
Preheat the oven to 350 degrees F.
Cut each loaf of bread on the diagonal into 12 slices. Brush each side with olive oil. Place them in a single layer on large baking sheets and bake for 4 minutes per side.
Meanwhile, roll up the meat slices and arrange them and the cheeses artfully on a large platter. In the middle, pile high the chunks of Provolone.
Place the olives and artichoke hearts in separate bowls.
Serve the toasted bread in a basket alongside the platter.
I love this antipasto – a plate of thinly sliced cured meats, cheeses piled high, and olives piled even higher. It's a starter to linger over, preferably accompanied by a glass of bubbly Prosecco.