Sambuca Marinated Shrimp with Rosemary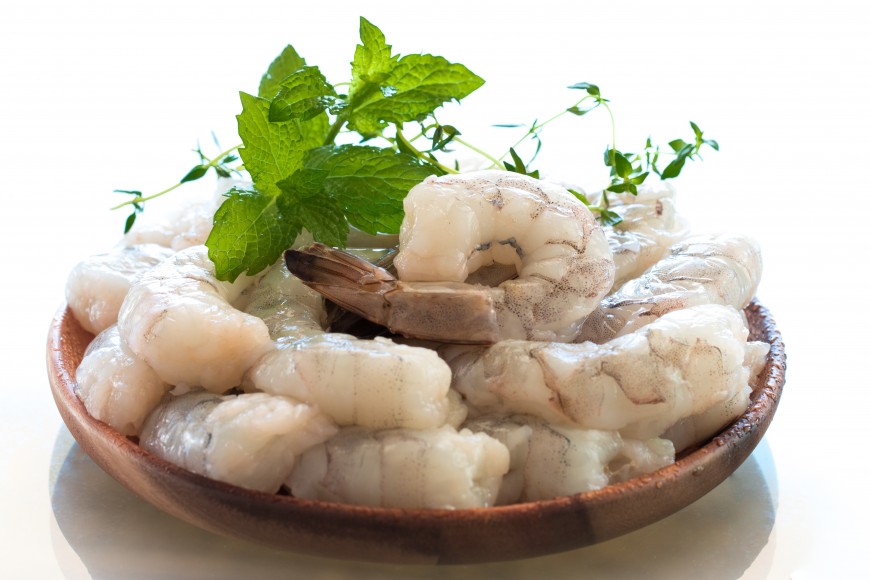 Print Friendly
Bill Stewart, Executive Chef, Blue Latitudes Bar & Grill, Dover, New Hampshire
Ingredients
Jumbo shrimp, butterflied
Sambuca
Garlic, chopped
Fresh rosemary
Prosciutto
Toothpicks
Preparation
Soak the toothpicks in water for an hour our prior to assembly to avoid burning on grill.
Place butterflied shrimp into a mixture of Sambuca, a touch of chopped garlic, and fresh rosemary. Marinate for approximately 1 hour. (The best prosciutto is Prosciutto De Parma, which originates in the Parma region of Italy. Ask your butcher, he'll know. This is generally $20 per pound, and it is cut paper thin, so a little goes a long way.)
Take one shrimp and wrap the prosciutto around the shrimp and secure with toothpick. Repeat with each shrimp.
Grill. (It can be baked, but grilling is best. As the shrimp cooks, the prosciutto shrinks around it and creates little sweet pockets of fish and ham.)
Sprinkle with fresh lemon and serve as an appetizer.