Seared Pork Chops on Warm Potato Salad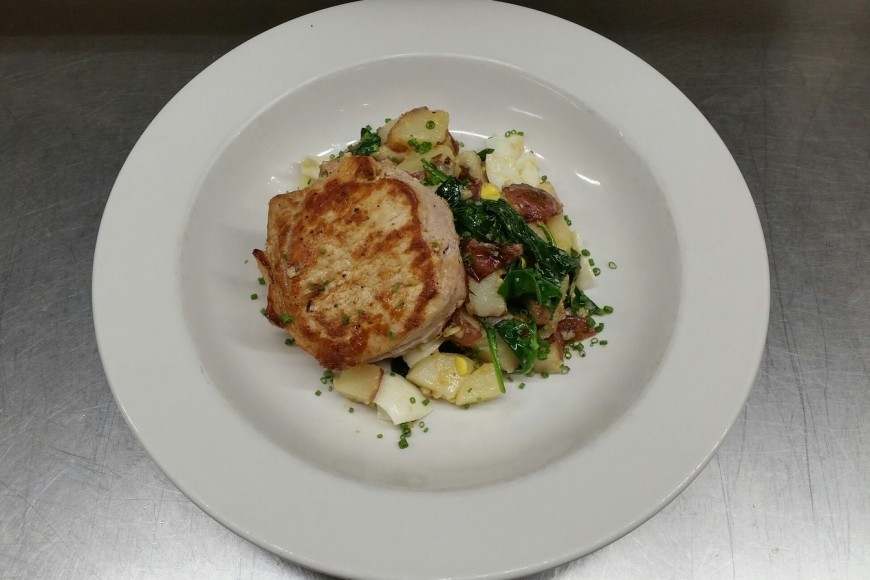 Print Friendly
Christoph Wingensiefen, Executive Chef and Food & Beverage Director, Stoweflake
Ingredients
4 6-oz. pork chops
4 red potatoes, cooked
3 hard-boiled eggs
3 oz. baby spinach
1/2 cup creamy Italian dressing
salt and pepper, to taste
Preparation
Sear pork chops in a hot pan and finish cooking in oven to an internal temperature of 140° F.
Cut cooked potatoes in quarters and sauté in separate pan.
Cut up hardboiled eggs and add to potatoes.
Add in dressing and fold in baby spinach.
Finish with salt and pepper, to taste.
Put mixture in bowl and place pork chops on top.