Smoked Potato Gnocchi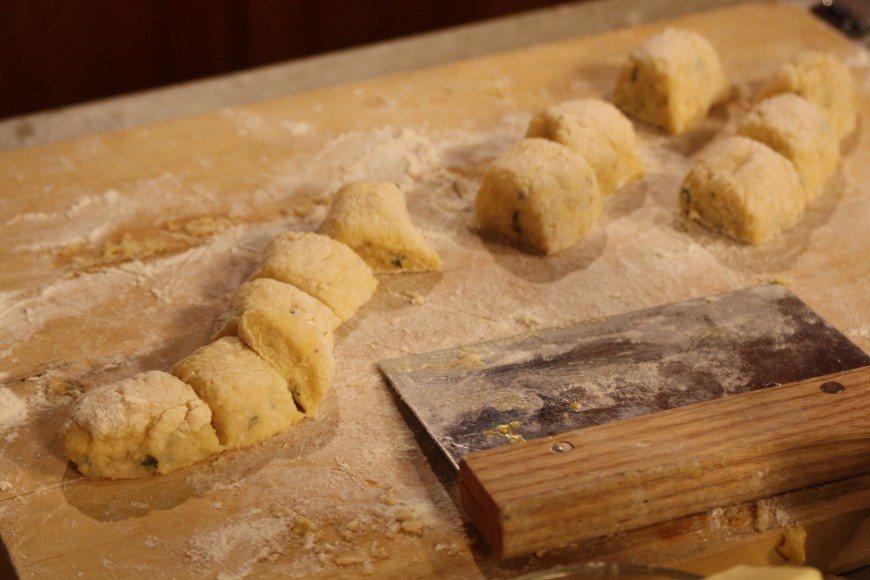 Print Friendly
Anthony Spine, Culinary Dean of Cook Academy at The Essex
Ingredients
2-3 Russet potatoes
1-2 eggs
2 cups flour
Salt and pepper, to taste
Preparation
Roast the potatoes in a 325 degrees F oven until fork tender.
Cut potatoes in half and spoon out the inside.
Put cooked potatoes in your smoker for anywhere between 30 minutes and an hour, depending on smoke concentration and flavor. Check periodically for taste.
Put cooked and smoked potatoes through food mill or ricer.
Gently cut eggs, flour, salt, and pepper into potatoes, taking care not to knead the dough too much.
Take part of the dough and roll a "snake" the size of your index finger, then cut knuckle-size pieces from it.
Place in boiling salted water until floating, then remove to cool or place into a sauce.