Smoked Salmon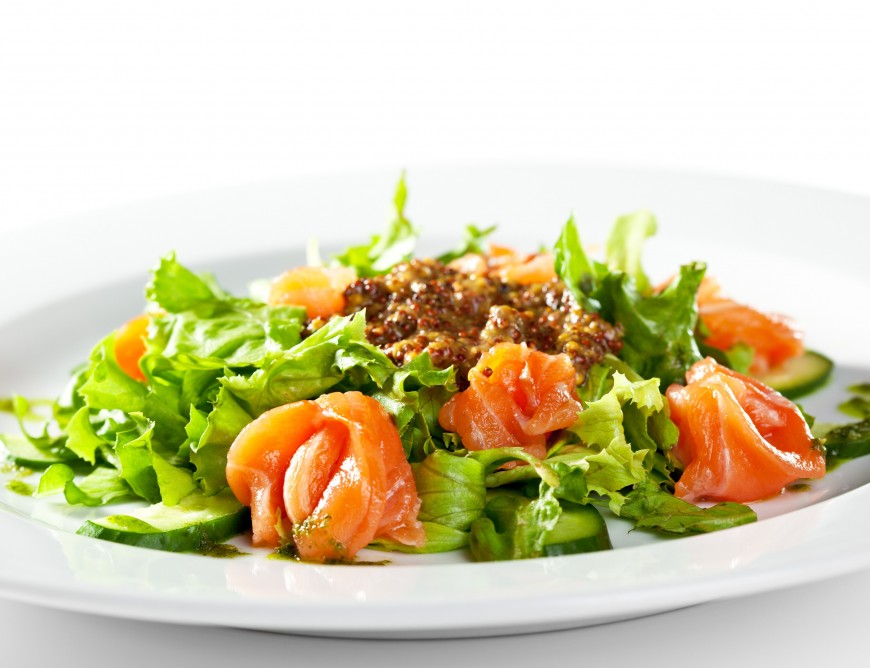 Print Friendly
Ingredients
1/2 pound smoked salmon, sliced very thin
1 small red onion, finely diced
1 firm tomato, finely diced
2 teaspoons crème fraiche or sour cream
2 teaspoons capers
Fresh mixed salad greens
Preparation
Place a bed of salad greens in center of serving plate.
Roll thinly sliced salmon, and stand on end around serving platter.
Garnish with spoonfuls of crème fraiche, capers, chopped tomato, and chopped onion.
This recipe makes one large plate.
Note: You may increase ingredients, depending on how many you wish to serve, or you may divide the prepared ingredients to make two smaller plates.