Smokey Jalapeno Poppers Wrapped with Bacon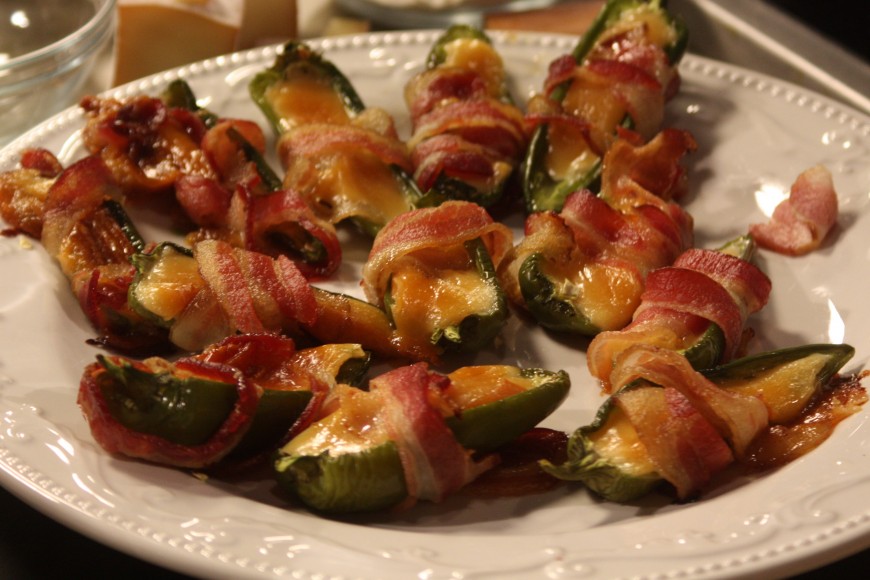 Print Friendly
Chef Tom Bivins – Executive Director Vermont Cheese Council
Ingredients
Jalapeño peppers
Grafton Smoked Cheddar, grated
Bacon strips, cut in half or thirds
Barbeque sauce, as needed
Preparation
Preheat oven to 400° F.
Cut peppers in half lengthwise, leaving the stems intact. Scoop out seeds and ribs with a teaspoon.
Stuff each pepper with grated cheese just to the top of the sides.
Cut the bacon in half or thirds, depending on the length of the strips.
Wrap each pepper with bacon with the seam tucked under the peppers.
Place peppers on a baking sheet lined with foil. Brush the top of each with barbeque sauce.
Bake on your oven's center shelf for 35 minutes, or until the bacon is nicely colored and crisp.
Drain on absorbent paper, and serve warm or at room temperature.