Spinach Lemon Soup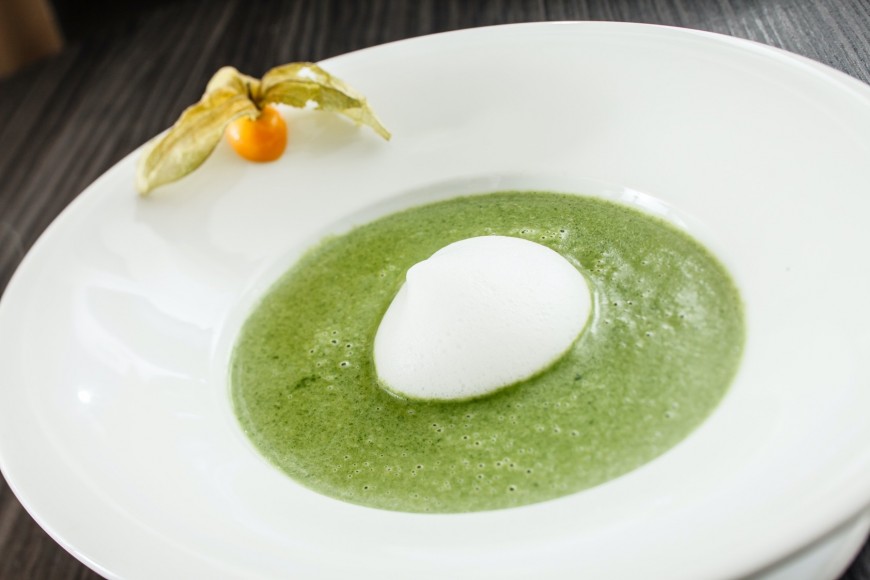 Print Friendly
Ingredients
4 tablespoons butter
1/2 teaspoon nutmeg
2 onions, chopped
2 pounds fresh young tender spinach, stemmed
Grated zest and juice of 1 lemon
4 cups chicken stock
Salt and ground black pepper, to taste
4 tablespoons sour cream or plain yogurt
Preparation
In large saucepan, melt butter over medium-low heat and sauté the onions until translucent, about 7 minutes.
Add the spinach, nutmeg, lemon zest and juice, stock, salt, and pepper. Bring just to a boil, reduce heat to low, and simmer for 30 minutes.
Remove from heat, let cool, and transfer to a blender or food processor to puree.
Return the soup to a clean saucepan over medium heat and heat through. Ladle into 4 shallow soup bowls and top each with 1 tablespoon sour cream or yogurt.
Makes 4 Servings