Spinach Tomato Tartlets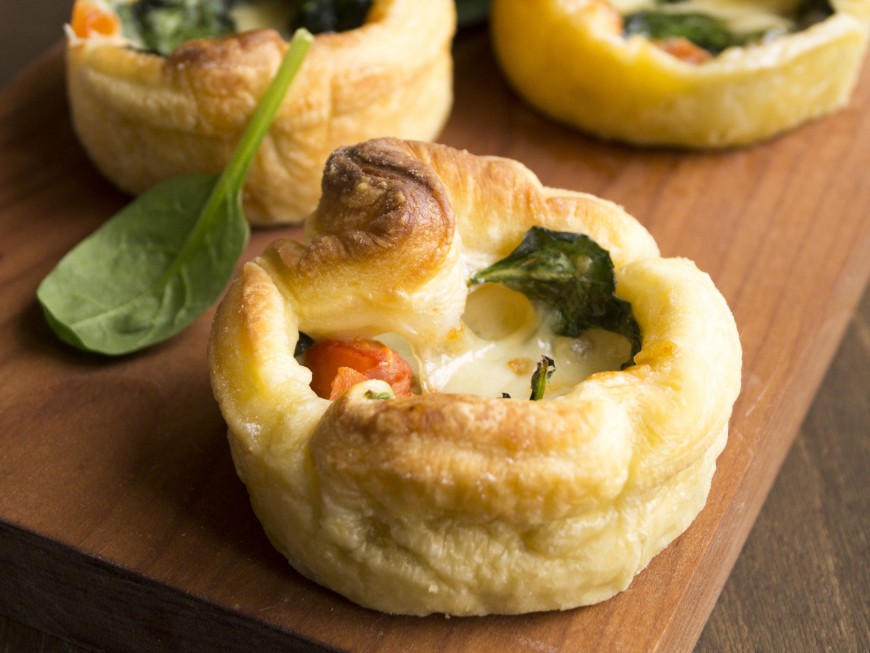 Print Friendly
Ingredients
2 cups fresh baby spinach leaves
2 tomatoes, peeled, seeded, and diced (or 14 1/2 oz. can petite diced tomatoes)
Salt and freshly ground black pepper, to taste
Extra virgin olive oil
Preparation
Preheat oven to 425 degrees F.
Lightly oil two 5-inch diameter molds, and set aside.
In a pot of boiling water, blanch the spinach leaves for 30 seconds. Strain and drain on paper towel, spreading the leaves out.
Line the prepared molds with the spinach leaves, leaving part of each leaf outside the rim.
Spoon diced tomato into spinach lined mold and season with salt and pepper.
Fold the spinach leaves over and add additional leaves to cover the tomato filling.
Drizzle with extra virgin olive oil.
Bake for 15 minutes.
Serves 2.