Steamed Clams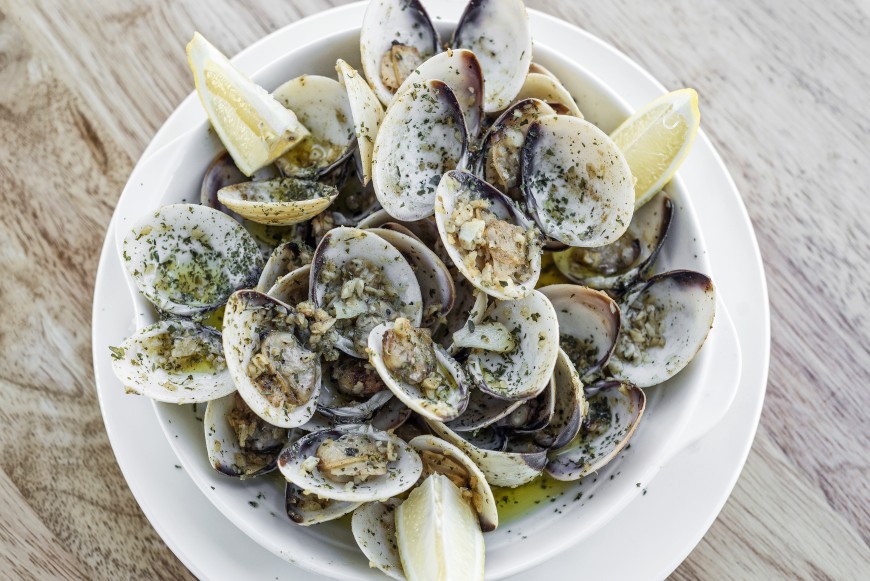 Print Friendly
Harpoon Brewery
Ingredients
3 lbs. steamers, washed
3 pints Harpoon IPA beer
2 tablespoons Old Bay Seasoning
10 tablespoons butter
2 cloves garlic
1 lemon, cut into 8 wedges
1 cup parsley, roughly chopped
Preparation
Place steamers, IPA, and 2 tablespoons butter in a heavy-bottomed saucepan. Cover, and place over medium-high heat. Let steam for 6-to-10 minutes, or until all the clams open up.
Meanwhile, place remaining butter and garlic over low heat in small pan until melted. Remove garlic.
When the steamers are done, place in liquid in large bowl. Squeeze lemon wedges over them, leaving lemon on top.
Garnish with parsley.
Serve butter in separate bowl for dipping.