Steamed Cod and Vegetables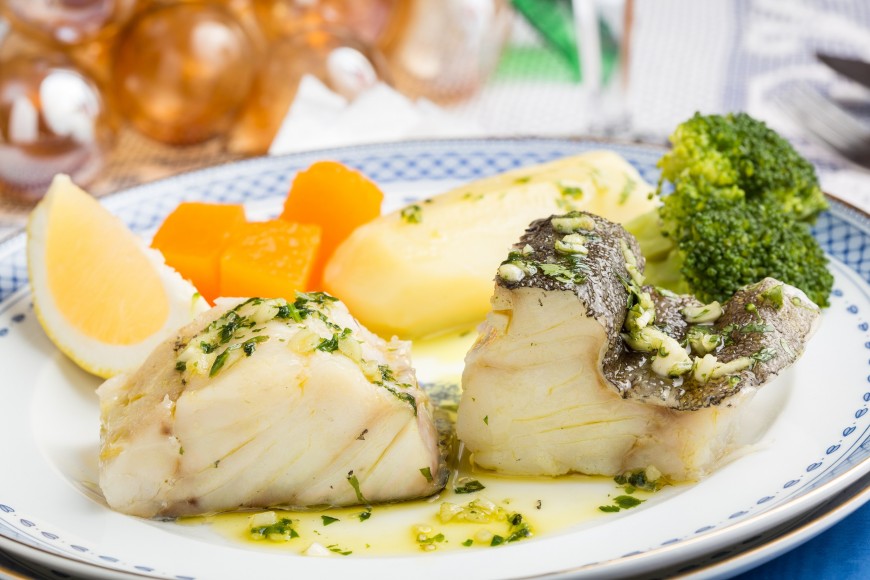 Print Friendly
Ingredients
1 fillet of cod fish
1 cup vegetable broth or chicken broth
1 cup broccoli, chopped finely
1/2 cup green pepper, cubed
1/2 cup red pepper, cubed
2 tablespoon black bean sauce
1 tablespoon scallions or green onions, sliced finely
1/2 cup zucchini, cubed
1/2 cup yellow squash, cubed
Salt and pepper, to taste
Preparation
Preheat oven to 400 degrees F.
Pour vegetable broth in shallow pan. Add vegetables to make a raised bed, to keep the fish above broth. Add salt and pepper, to taste.
Cut fillet into two equal pieces.
Place fish on top of vegetables.
Spread bean sauce on fish, then scallions.
Cover and steam for about 8 minutes, or until fish is translucent.
Serves 2.