Stone Brewing Co., Fear Movie Lions Double IPA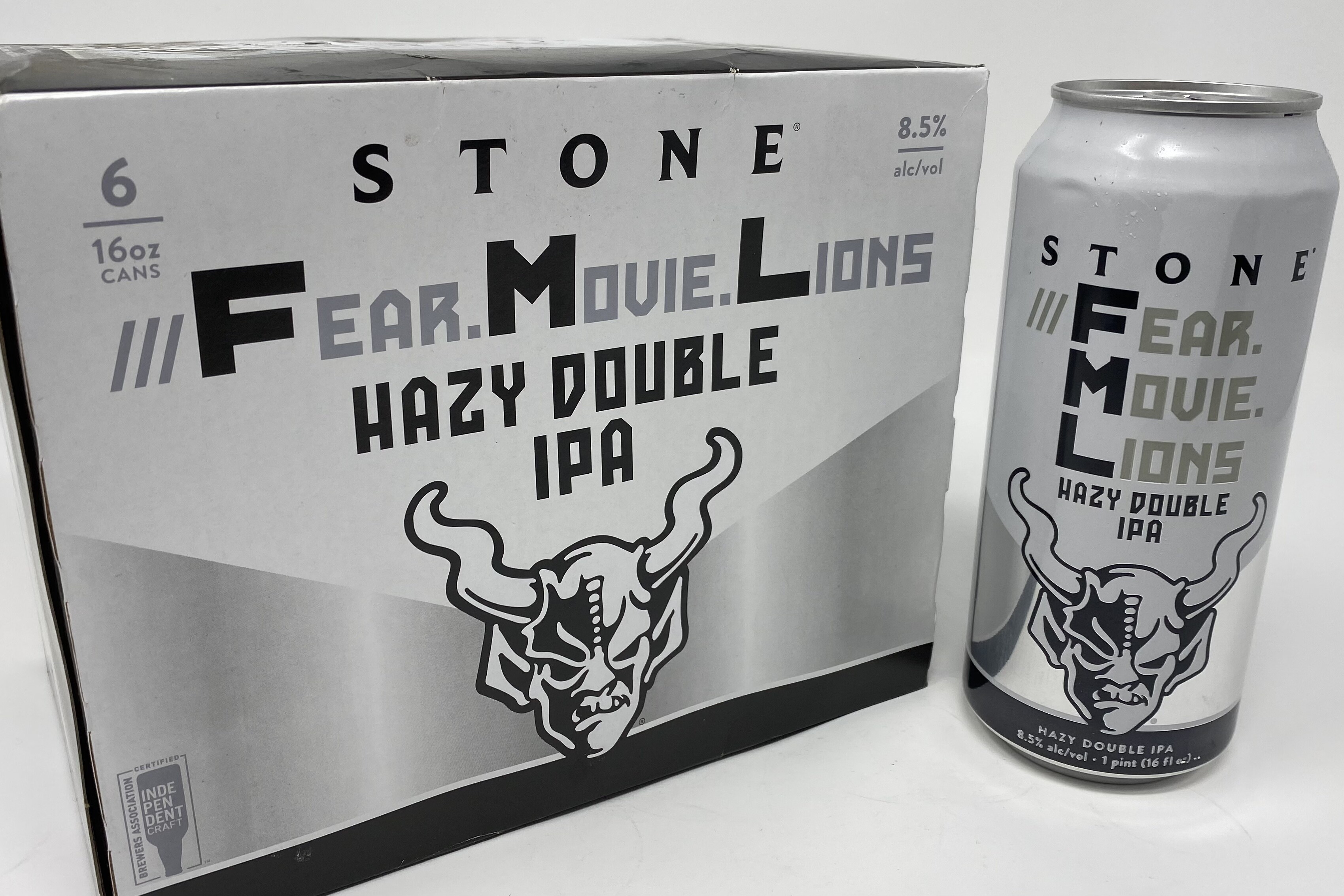 Founded by Greg Koch and Steve Wagner, Stone Brewing has come a long way since opening up in San Diego, California in
1996. We have been listed on the Inc. 500 | 5000 Fastest Growing Private Companies list 11 times, and has been called the
"All-time Top Brewery on Planet Earth" by BeerAdvocate magazine twice. Stone Brewing is the ninth-largest craft brewer in
the U.S. and with our breweries in Richmond, Virginia & Berlin, Germany, we join artisanal brewers across the world in the
quest to show the public that there are more…and better…choices beyond the world of industrial beer.