Strawberry-Rhubarb Preserves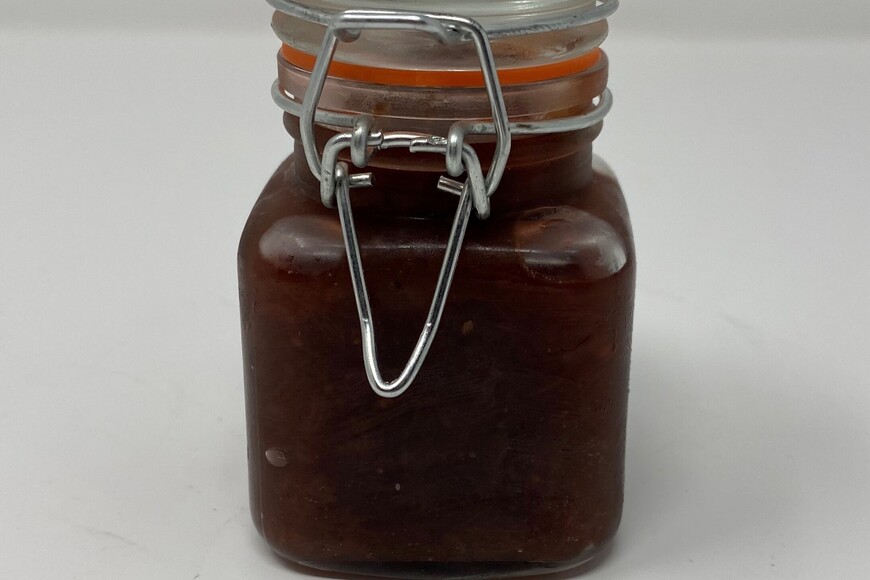 Print Friendly
Ingredients
7 cups Rhubarb, rough chopped
7 cups Strawberries, hulled and halved 4 cups sugar
¼ cup good-quality aged Balsamic Vinegar 1 tsp salt
1 tsp freshly ground pepper 1 vanilla bean, split
1 Tbl fresh lemon juice
Directions
1. Put Rhubarb and Strawberries in a heavy-bottomed saucepan. Add sugar,Balsamic, salt, pepper, stirring to combine. Bring to a simmer over medium heat, stirring occasionally.
2. Simmer for 30-45 minutes, stirring occasionally. Place a small dish in the fridge.
3. When the mixture is beginning to thicken, start testing for doneness. Take the dish out of the fridge and put a small amount of preserves in the middle, place it back in the fridge. Check after 5 minutes for consistency. Repeat until desired consistency is achieved.
4. Add lemon juice, stir and store.