Sun-dried Tomato Dip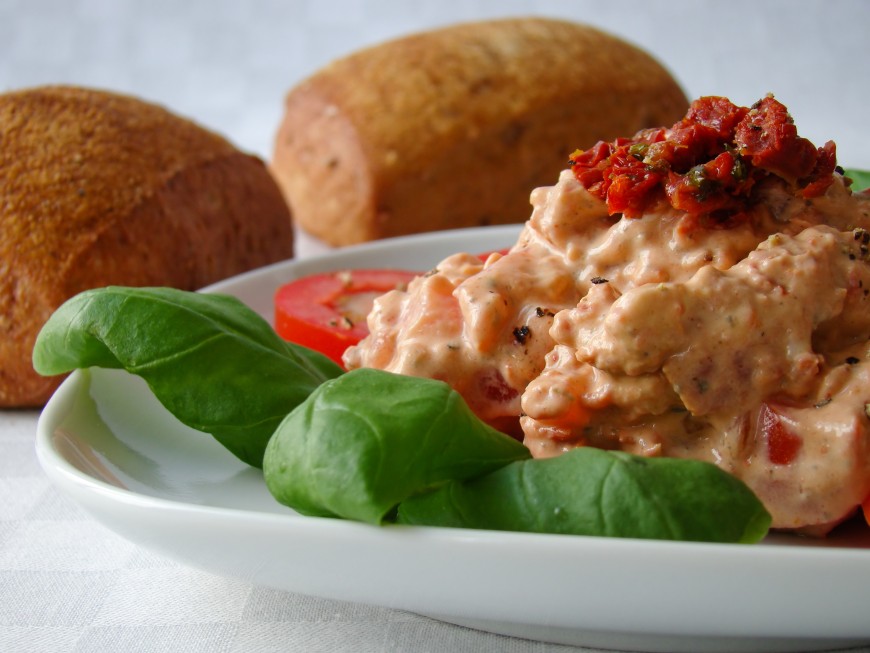 Print Friendly
Chef Will Bohmann, New England Culinary Institute
Crudites are raw seasonal vegetables accompanied by a dipping sauce. Here is a great low-fat dipping sauce to serve with your garden harvest. It only takes minutes to make - if only the vegetable cutting were as easy to prepare too!

Ingredients
10 sundried tomatoes in oil, drained and chopped (If using those not packed in oil, re-constitute in a small amount of boiling liquid until soft)
8 oz. low-fat cream cheese, room temperature
1 cup low-fat sour cream
Salt
Fresh cracked black pepper
1/2 teaspoon red pepper flakes
Tabasco or hot sauce, to taste
Preparation
Puree all ingredients in a food processor.
Season to taste.
For more color, add scallion, basil, or cilantro at the end and pulse a couple of times.
Garnish with basil, cilantro, or scallion.
Serve with radish, peppers, cucumbers, cherry tomato, zucchini, asparagus, or green beans.
Serves best at room temperature.
Makes 2 cups.