Sweet Potato and Carrot Flan with Cranberry Herb Butter Sauce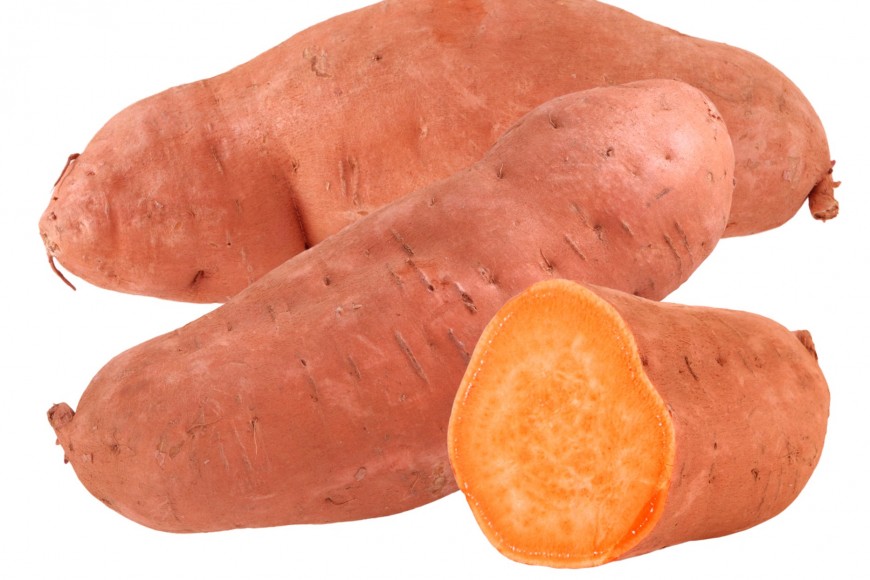 Print Friendly
Chef Robert Barral, Café Provence, Brandon, Vermont
Ingredients for Flan
2 medium carrots
1 small sweet potato
1 cinnamon stick
4 black pepper corns
5 cloves
1/2 orange zest

Ingredients for Cranberry Sauce
1/2 red onion
1 cup cranberry juice
1/2 cup candied cranberries
1/2 lb. unsalted butter
2 shrimp/person

Cook the Carrots and the Potato
Peel and dice the carrots and the sweet potato. Place in a pot covered with water. Add the stick of cinnamon, the pepper corns, the cloves, and the orange zest. Let gently simmer until the carrots and the sweet potato are completely tender.
Remove the carrots and the sweet potatoes from the liquid and puree in a food processor until you get a very smooth paste.
Add salt and pepper, if necessary, and transfer to a bowl to finish the flan.

Make the Flan
Crack the eggs in a bowl, mixing well. As you mix, add the cream.
Incorporate the puree of carrot and sweet potatoes, add the maple syrup, the cinnamon, 5 spice, fresh nutmeg, salt, and pepper, and give a final tasting.

Bake the Flan
Coat the molds with Butter. Pour the mix in the cups.
Place in a Bain Marie and bake in a 350 degrees F oven for 25 minutes, or until the custard mix is completely cooked. When cooked, remove from the oven.
Let cool down for a few minutes, then with the help of a knife, slide the flan out of the mold.

Make the Sauce
Sweat the red onions gently in a pot with oil. Deglaze with the cranberry juice.
At the end of the process, add a few candied cranberries; they will add some sweetness to the sauce.
Incorporate a little bit of butter and reserve it to drizzle above the dish at the last moment.

Cook the Shrimps and Serve the Dish
Split the shrimps lengthwise up to the tail.
Cook the shrimps in a hot pan with vegetable oil until all curled up. Deglaze the pan with cranberry juice.
Reduce down and add some of the lemon butter sauce.
For the plating of the dish, place the flan on the center of the plate, the butterfly shrimp on top of it, and the other shrimp split in two on the side. The lemon butter sauce goes around and the drizzle of cranberry juice goes on top of everything.
Serves 6.