Tenderloin with Irish Whiskey Sauce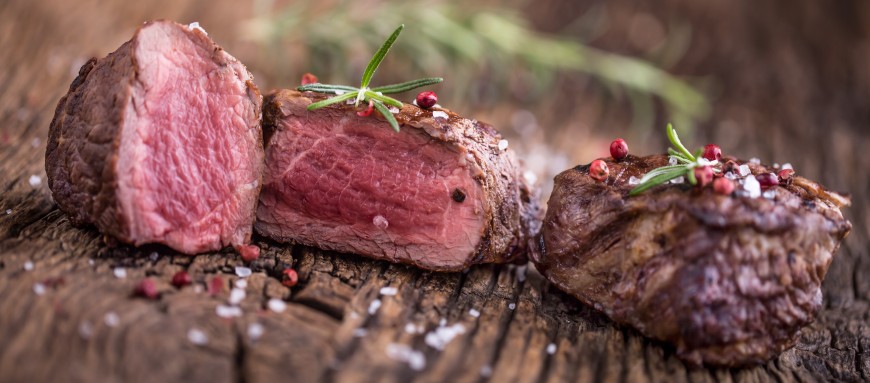 Print Friendly
Blueberry Hill Inn, Goshen, Vermont

Ingredients
1 5-pound beef tenderloin, at room temperature
1 tablespoon freshly ground black pepper
1/2 pound bacon
3 tablespoons butter
1/2 cup minced shallots
1 pound sliced mushrooms
2 cups heavy cream
1/3 cup Irish whiskey
Salt and freshly ground black pepper, to taste
Preparation
Preheat the oven to 425 degrees F.
Remove all the fat and silverskin from the tenderloin (easier done when it's still cold). Rub the entire outside of the beef with the pepper.
Place the tenderloin in a large baking pan and wrap it with the bacon strips. Roast the beef for 10 minutes.
Reduce the heat to 350 degrees F and roast another 25 minutes for rare, or another 35 minutes for medium.
While the beef is cooking, begin preparing the sauce by melting the butter in a saucepan over medium heat.
Add the shallots and sauté until transparent.
Add the mushrooms and continue to sauté until they have given up their liquid and the liquid has evaporated.
When the mushrooms are fully cooked, add the cream and cook until the liquid is reduced to 1 cup.
Add the Irish whiskey and continue to cook another 5 minutes.
Season with salt and pepper.
Remove from heat, and keep warm until ready to serve.
Remove the cooked tenderloin from the oven and let it rest for 10 minutes before slicing.
To serve, ladle some warm sauce over the tenderloin slices.
Serves 10.