Thai Chicken Stir Fry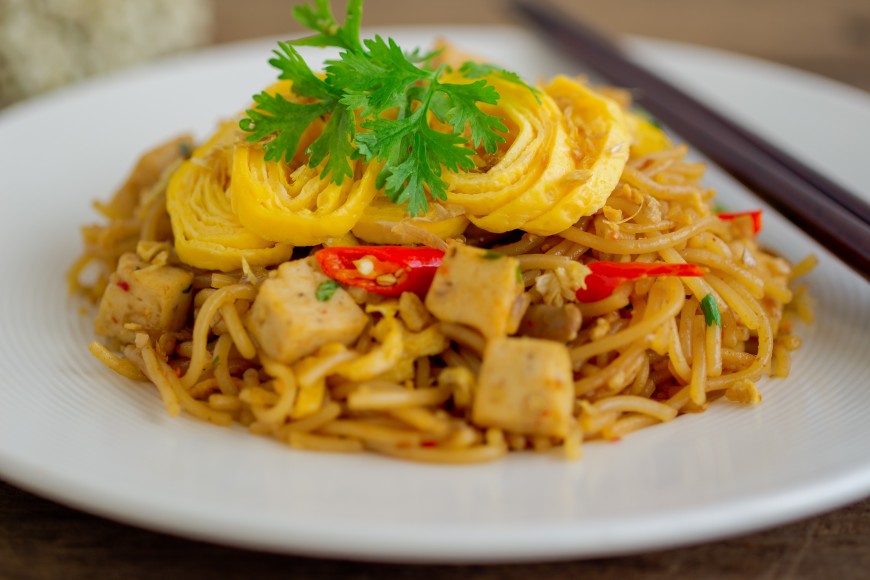 Print Friendly
Ingredients
1-to-2 cups uncooked chicken, cut for stir-fry
1 teaspoon chopped garlic
1 teaspoon brown sugar
Pinch lemon grass
1/2 tablespoon green onion
1-to-2 tablespoons sesame oil
1/2 cup savoy cabbage, shredded
1-to-2 cups linguini or other noodles, cooked
1 tablespoon Thai chili paste
1/2 cup sliced red pepper
1/2 cup cashews
1/2 cup snow peas
Preparation
Sauté chicken, garlic, and lemon grass in sesame oil until chicken is fully cooked. Remove chicken and set aside.
Add cut-up vegetables (your choice) and the Thai chili paste. Sauté with added oil, brown sugar, and savoy cabbage.
Add chicken and cooked noodles. Sauté 1 - 2 minutes more.
Serve, sprinkled with cashews and green onions.
Serves 2.