The Black Door Spinach Salad with Pears, Toasted Almonds, and Blue Cheese in a Warm Bacon Vinaigrette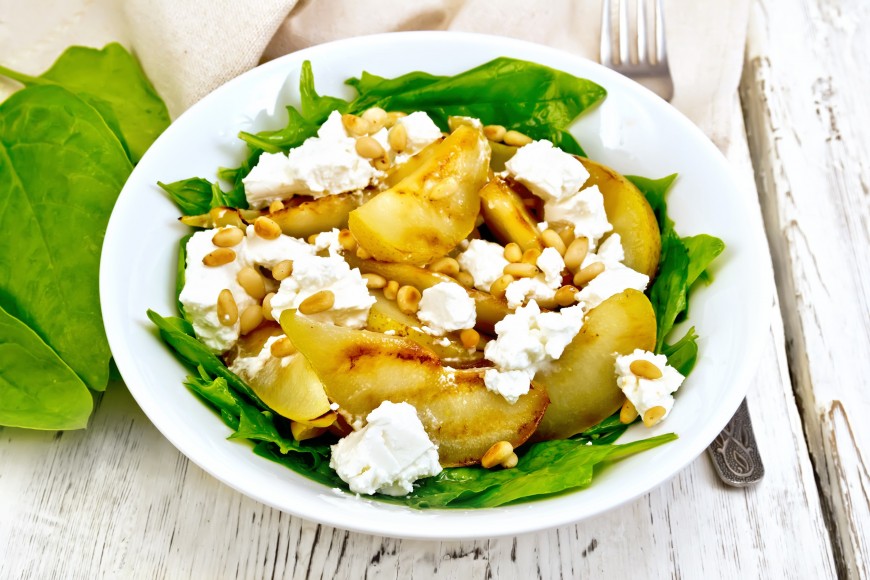 Print Friendly
Chef David Nielson, The Black Door Bar & Bistro, Montpelier, Vermont

Salad Ingredients
1 pear
1/2 cup almonds
4 large handfuls spinach
1/2 cup blue cheese

Salad Preparation
Cut the pear into thin strips.
Toast almonds in a 300 degree F oven for 3-5 minutes, or until golden brown.

Bacon Vinaigrette Ingredients
Half a shallot
1/4 cup cider vinegar
3/4 cup canola oil
3 oz. bacon
1 sprig thyme
1/2 teaspoon Dijon mustard
Maple syrup, to taste
Salt and pepper, to taste
Bacon Vinaigrette Preparation
Cook bacon until crispy.
Put in a food processor together with all the ingredients except the canola oil. Include the bacon fat.
Mix until the bacon has turned into small bits.
While the food processor is still running, slowly add oil a little bit at a time.
Warm vinaigrette in microwave, and toss throughout salad mixture.
Serves 4.