Trattoria Frittata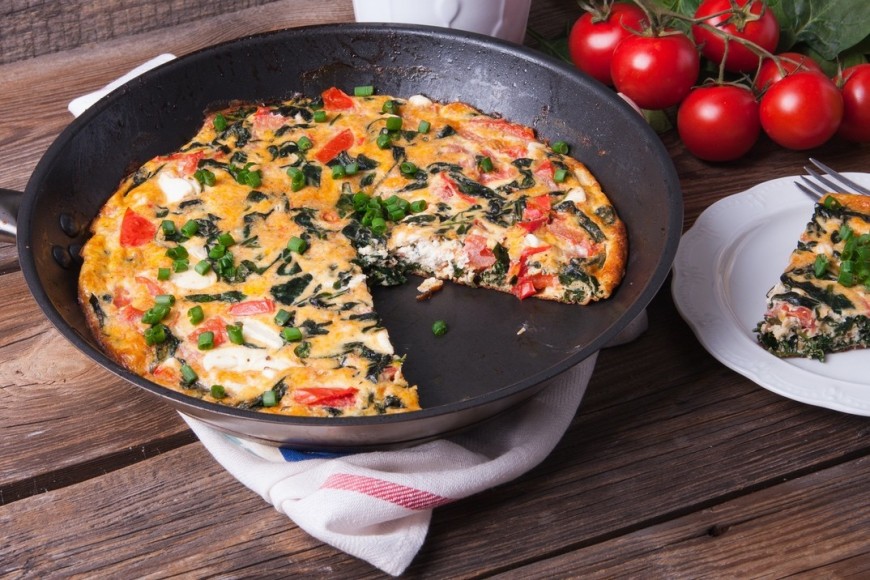 Print Friendly
The American Egg Board, New England
Ingredients
8 oz. bulk Italian sausage
1 cup chopped green pepper
1 teaspoon fennel seed
8 eggs
1/2 cup (4 oz.) part-skim ricotta cheese
1 teaspoon garlic powder
1 small tomato, thinly sliced
1/4 cup (1 oz.) shredded part-skim mozzarella cheese
Preparation
Use a 10-inch omelet pan or skillet with ovenproof handle. (To make ovenproof handle, wrap completely with aluminum foil.)
Over medium heat, cook sausage, green pepper, and fennel seed, stirring to break sausage apart, until sausage is browned, about 3-to-5 minutes. Drain well, and return to pan.
In medium bowl, beat together eggs, ricotta cheese, and garlic powder until blended. Pour into pan over sausage mixture.
Cover, and cook over medium heat until eggs are almost set, about 8-to-10 minutes.
Top with tomato slices. Sprinkle with mozzarella cheese.
Broil about 6 inches from heat until cheese is melted, about 1-to-2 minutes.
Cut into wedges, and serve from pan or slide from pan onto serving platter.
Serves 6-8.