Vegetable Soup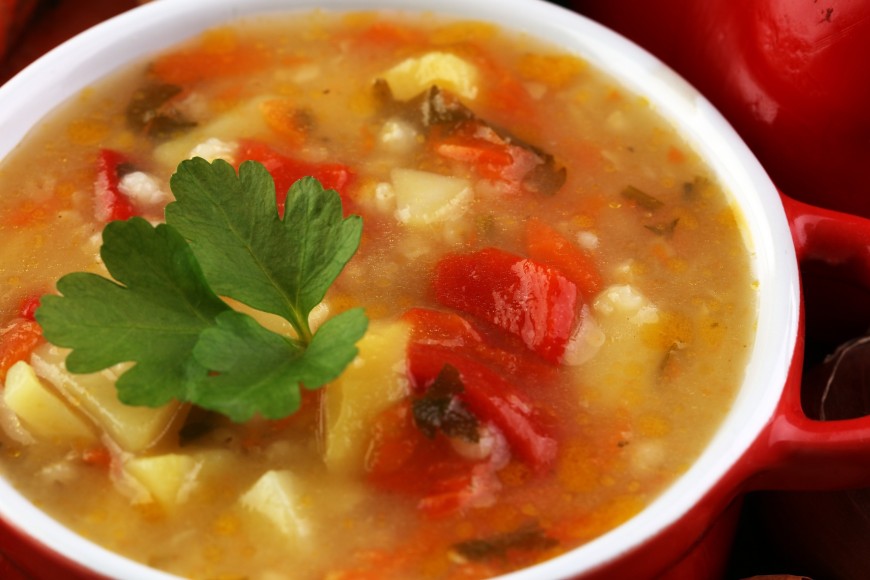 Print Friendly
Shane Safford, 8th Grader at Barre Town School, Barre, Vermont
Ingredients
1 large onion
1/2 cup vegetable oil
1/2 stick of butter
10 cups water
8 chicken bouillon cubes
6 large potatoes
2 stalks celery
1 large zucchini
1 large summer squash
6 large carrots
4 tomatoes
1 tablespoon salt
1 tablespoon pepper
1 cup macaroni noodles
Preparation
Heat butter and vegetable oil in pot on medium-low.
Once butter has melted, add the water, chicken bouillon, and noodles, and turn heat to medium-high.
Dice all vegetables.
When the noodles are tender and bouillon cubes have dissolved, add vegetables to pot and simmer until tender.
Add salt and pepper and stir well.