Vermont Burger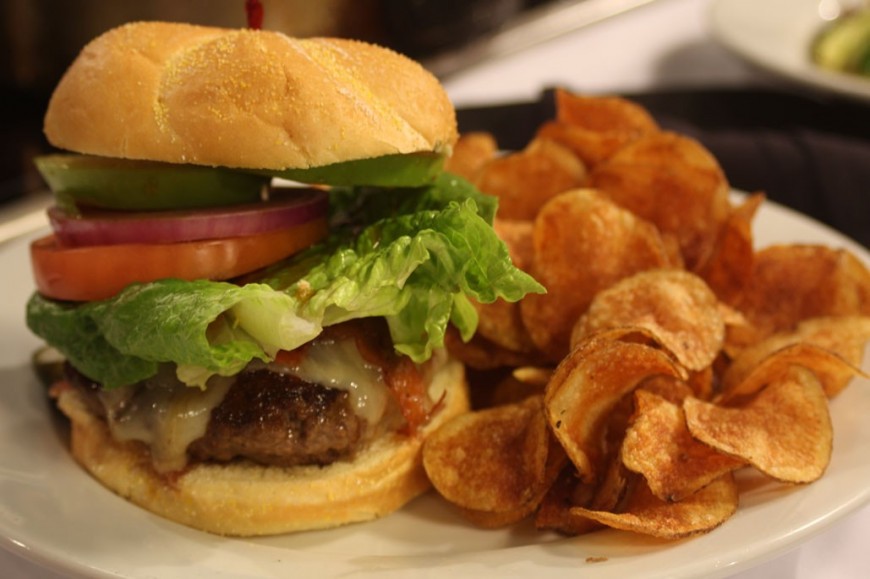 Print Friendly
Ingredients
8 oz. local ground beef
1 oz. Vermont maple syrup
1 slice Cabot cheddar cheese
1 slice Granny Smith apple
2 pieces Applewood smoked bacon
Favorite Burger Bun
Lettuce, tomato, and red onion (optional)
Preparation
Grill or sauté 8 oz. burger patty to preferred temperature. Top with bacon slices and cheddar cheese. Melt in oven for a moment and place on bun.
Grill thinly sliced piece of apple. Place apple ring on burger then drizzle with Vermont maple syrup.
Enjoy with lettuce, tomato, and red onion, if desired.