Zero Gravity Craft Brewery, Extra Stout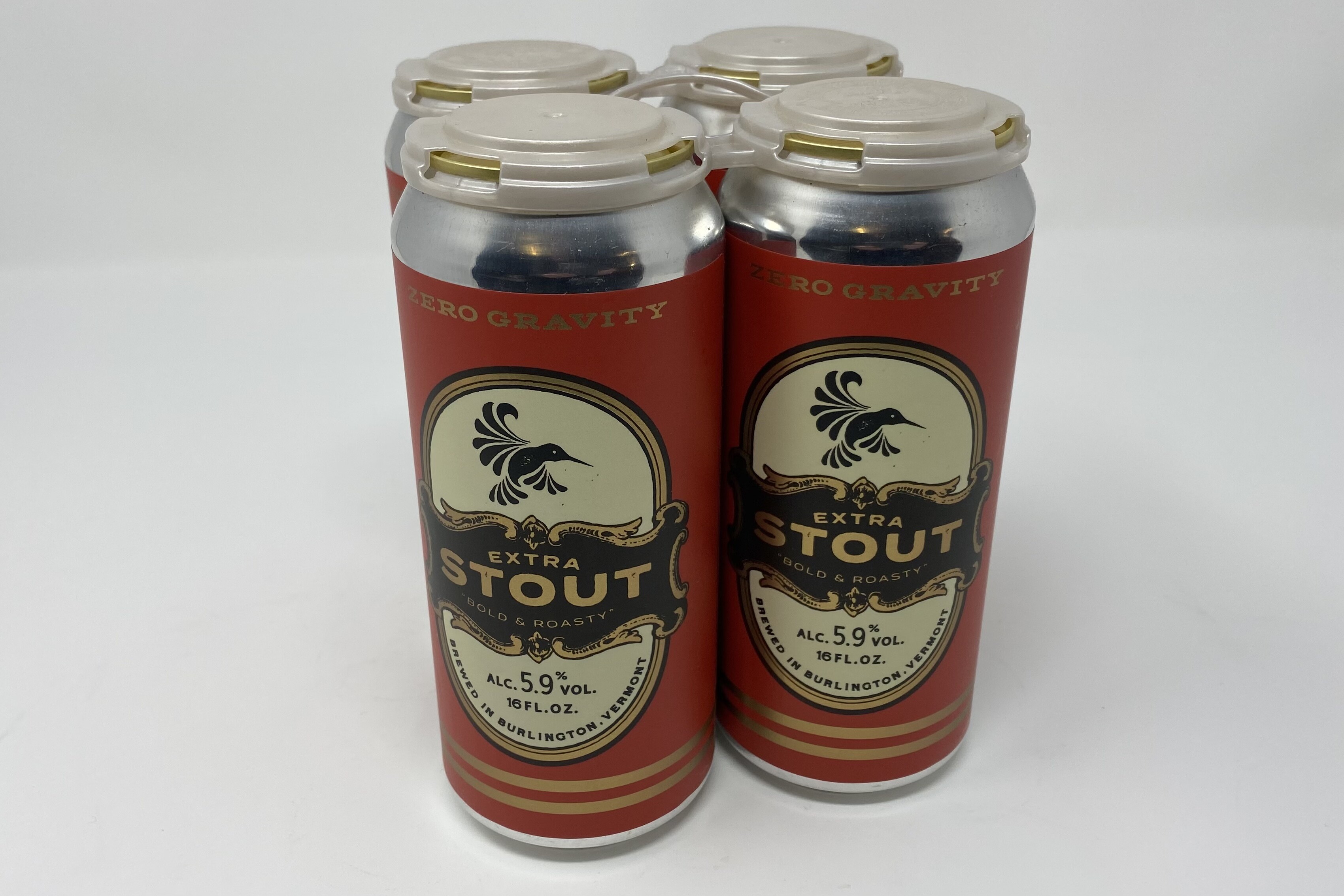 A black Irish-style ale with aromas of chocolate and coffee followed by the rich flavors of roasted barley, and a dry finish.
In 2012 we began distributing Zero Gravity for off-premise sales, and two years later we had maxed out the production at
the Flatbread Brewpub. Needing more space we found a beautiful location in Burlington's South End Arts District, and in the
spring of 2015, the Pine Street Brewery came to be.
One of the distinguishing elements of our beers at Zero Gravity is adherence to the qualities of the classic beer styles that
make those beers great. This includes use of the best malt and hops, applying painstaking attention to technique and recipe,
maturing the beers to full completion, and striving for internal balance above all. This mode—call it an unwavering
commitment to the level of quality found in the great beers of the world—is not at odds with experimental brewing. It quietly
underpins the work of the best creative breweries of America, and is the foundation our beers are built on. The Pine Street
brew staff comprises Brewmaster Paul Sayler and Head of Production Justin McCarthy, with Flatbread Head Brewer Destiny
Saxon stopping by from time to time.